Labels for the wine & beverage
Wine represents one of the most famous Italian food excellences in the world. Each bottle of wine requires months of work and therefore deserves a special label. Adhesive labels for products in the beverage sector are the basic element both to communicate with the consumer and as marketing tool for sales.
On paper for hand use, offset printing up to 8 colours, silkscreen printing, braille, dry embossing, hot foil, digital and glossy, matt and soft touch plasticizing with graphic protection.
On natural papers, barriered and not, offset printing up to 8 colours, silkscreen, braille, embossing. dry, hot foil and digital. The technology at our disposal enriches the elegance of the natural papers.
On special papers with our technology we are able to test the new fronts offered by leading paper mills and offer them as a novelty to all our customers.
Integrated traceability in the Beverage Sector
Nowadays our group is able to offer you a whole range of services dedicated to the traceability of your products.
But what are the differences between Rfid and Nfc tags to build a system able to ensure traceability and retraceability of information?
RFID technology (acronym for radio frequency identification) is a technology with radio frequency identification, i.e. a technology capable of storing in autonomous way data and information on real objects, using the Rfid (electronic devices inserted in the object) with fixed or portable devices, which read all data present in the rfid and then store them in memory automatically.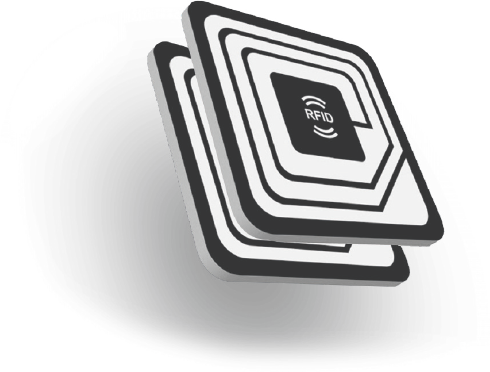 NFC (acronym for near field communication) is a technology with radio frequency identification. This technology enables to establish a "dialogue" between the consumer and the product on sale by offering to the company the opportunity to create dedicated content that can be consulted through smartphone (without specific application) and modified by the company at any time.